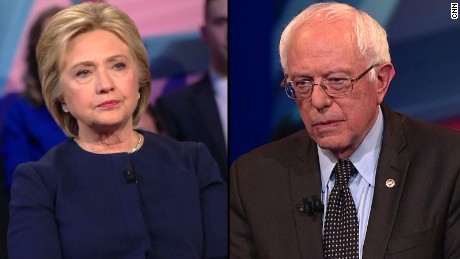 (CNN)Trading punches. Watching ripples. Remembering a legend. It's Thursday, and here are the 5 things you need to know to Get Up to Speed and Out the Door.
1. Campaign 2016
The gloves are officially off, at least on the Democratic side of this wacky nomination race. Yesterday Team Sanders and Team Clinton
traded body blows
, with Sanders saying Clinton wasn't "qualified" to be president, you know with her accepting that Wall Street money and all. Earlier in the day Clinton wondered out loud if Sanders
was even a Democrat
, much less "ready to be president," since he kind of bombed in an interview with a media outlet last weekend. And to think we always considered this match-up the more civil of the two.
Read more: http://www.cnn.com/2016/04/07/us/five-things-new-day/index.html